A handbag is an accessory that can be a woman's best friend. However, it is not always easy to store them. In order to make your handbag last as long as possible, it is important to store it properly. Here are some tips to keep your handbags in excellent condition for a long time.
1. Don't hang handbags
One of the common things ladies usually do while storing handbags is that they tend to hang them on hooks or clothes hanger. It seems like a neat and compact way to store but this is a really bad idea and can damage your bag and can cause creases and can change its shape. Also never stack handbags on top of each other on a shelf as that can distort its shape as well. The best way to store bags is by putting them on a shelf or in a drawer in an upright position. That way bag's actual shape is maintained and there is no stress on handles or other parts of the bag.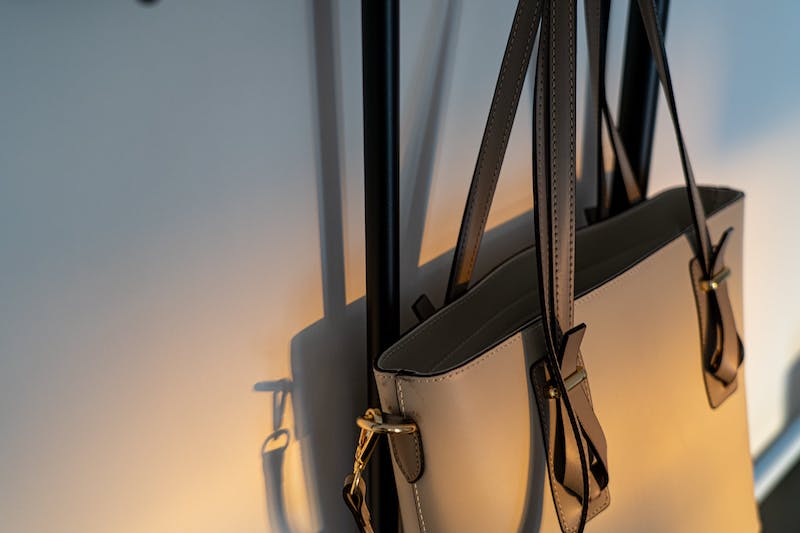 2. Use Dust Bag to Cover
A dust bag is an excellent way of storing your handbag, and it will protect it from dust and any other particles that might make their way into the bag. When you buy one, be sure to ask for one made of cotton or linen, which are natural materials that won't cause any damage to your handbag.
3. Stuff Bags to Maintain its Shape
In most cases, handbags are made of fabric and leather which can be folded or crumpled. These materials will not maintain their shape when they are stored. To keep the shape of your handbag intact, stuff it with towels or clothes before putting it back in its dust bag. You can also fill with old newspapers as stuffing when you are not using the bag for long periods of time.
4. Save from Moisture and Light
Handbags are prone to moisture and light, which can lead to the deterioration of the material. The best way to prevent this from happening is by storing your handbag in a dry place and preferably within a shelf. Make sure that it has enough room for air to circulate around it. You should also make sure that the bottom of the bag does not touch any damp surface as this can cause moisture and dirt to accumulate in the bag which will eventually damage its material. Do not store your bag in a place where it is exposed to direct sun light as that can cause discoloration of the bag.
4. Clean it up
One of the most important tips to keep your handbags last longer is to make sure that you are cleaning them regularly. Do not keep the dust and other marks/crumbles on a bag for too long as it can permanently damage its appearance. If you bag is made of nylon then you can use damp clothes to clean your bag but don't overdo it as it can wear quickly if you use damp cloth too much.
In the End…
To summarize, here are some general guidelines for storage, based on handbag's material.
Leather handbags are expensive and need to be taken care of in order to keep them looking good for a long time. They should be stored in a cool and dry place, away from direct sunlight. To avoid any stains on your leather handbag, make sure that you avoid contact with water and other liquids.
Faux leather handbags are less expensive than the real thing but they too need to be cared for properly. Store them in a cool and dry place, away from direct sunlight. You should also wipe off any stains with a damp cloth before they set in.
Vinyl and canvas handbags are less expensive than the other two types of bags and should be kept in a cool, dry place away from direct sunlight like you would with faux leather bags.
While you are here, do check Zamani's collection of women handbags.