Leggings are a form of tight garment that covers legs and sometimes waist. Leggings are often worn as pants and are made from a variety of fabrics, such as cotton, wool, polyester, or spandex. They vary in style and fabric depending on what the person prefers to wear.
Leggings nowadays are very popular among women and are known as a fashion statement. Leggings and tights go well with every type of outfit whether it is crop top, traditional Kurtis, shirts or suits.
There are different types of leggings based on length, style and fabric. Here we are giving a detailed explanation of the types along with images so it is easier for you to choose when you go for your next look.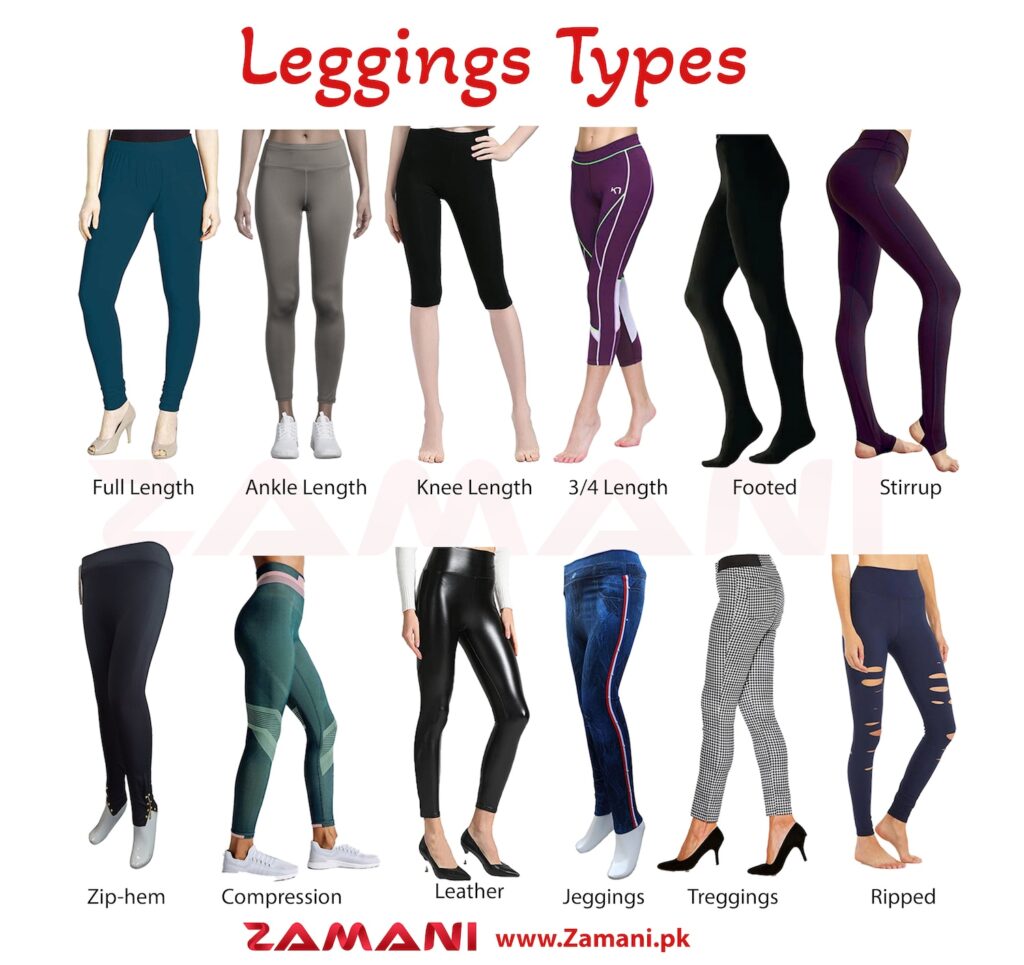 Types of Leggings - Based on Length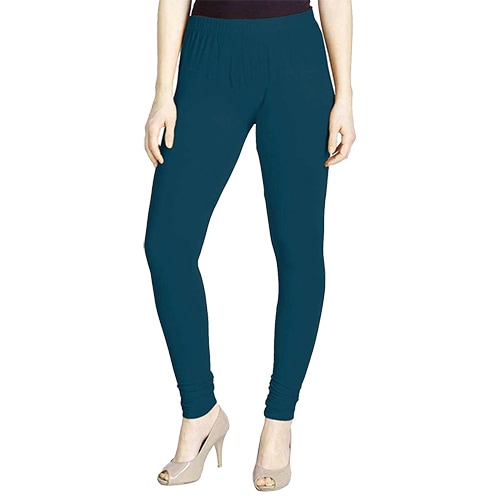 Full Length Leggings
Full length leggings are a popular fashion choice for those who want to wear leggings, but don't want to show their ankles. These tights cover the ankles and will reach just beneath the ankles. They give a chic, sophisticated look and can be worn with any outfit like Kurtis, Kameez, shirts or suits.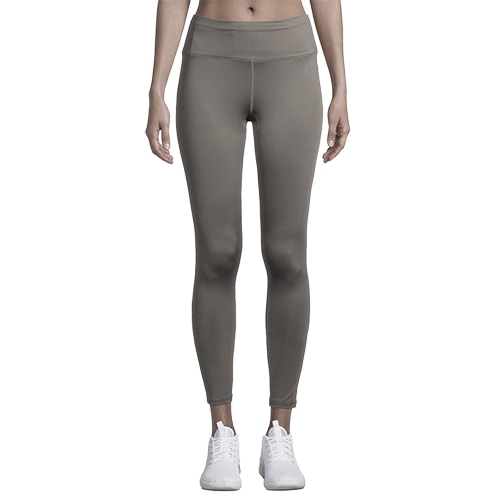 Ankle-length or Footless Leggings
Ankle length leggings are a wardrobe staple for many girls. They end just above the ankles and are neither too short nor too long. Girls usually consider it a perfect length as it doesn't create pleats above knees or thighs and always give a smooth and sleek look. These can be worn with all types of outfits, including skirts, shorts and dresses. Ankle length leggings are perfect for summer as they aren't too hot and provide some protection from the sun. The tight fit and above ankle length also prevents them from getting caught in your shoes, which is a frequent problem when wearing long leggings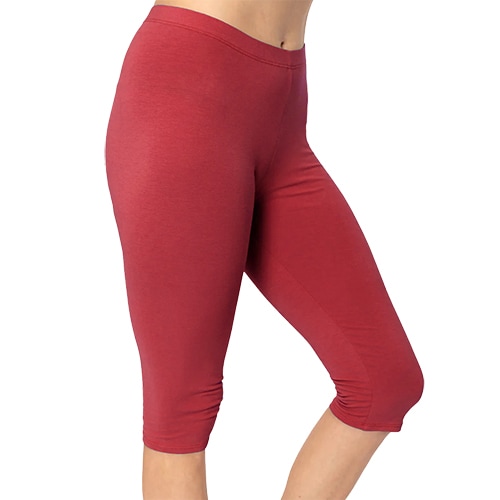 Knee-Length Leggings
Knee length leggings are one of the most popular types of leggings in the market when it comes to workout, gyms or Zumba activities. They reach just below the knee and allow free leg movement during workouts. It is also one of the most favored legging types used during hiking and snowboarding.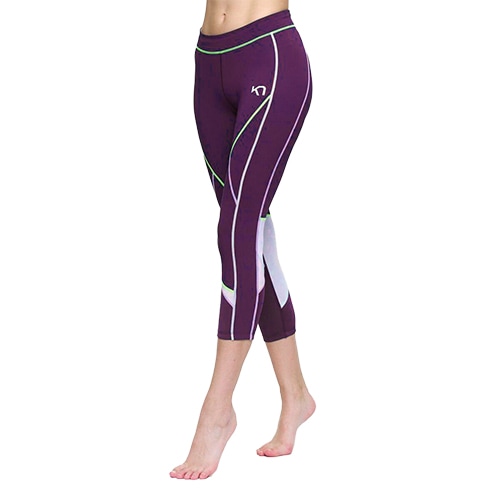 Calf-Length, 3/4 or Capri Leggings
Mid-calf length leggings are also known as capri or 3/4 leggings. These leggings fall between knee and ankle length leggings. They are commonly used during warm weather and can also be used as shorts due to their length. You can pair them with casual shirts and slippers as well.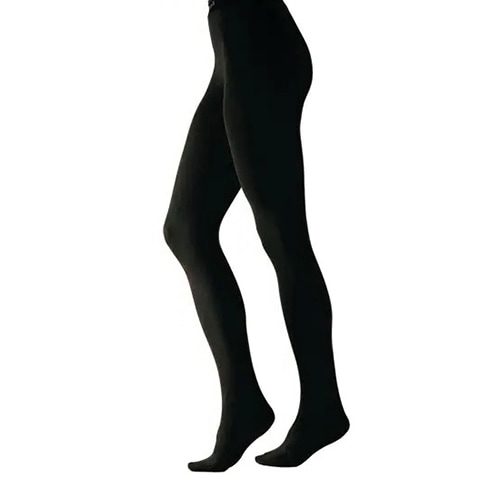 Footed Leggings
Footed leggings cover legs as well as your feet. Footed leggings are a combination of leggings and socks that can be worn with any outfit. They come in a variety of colors and styles, so they can match any outfit and mood. The benefit of this legging is that it will not roll up as compared to other leggings which don't cover the foot.
Types of Leggings — Based on Style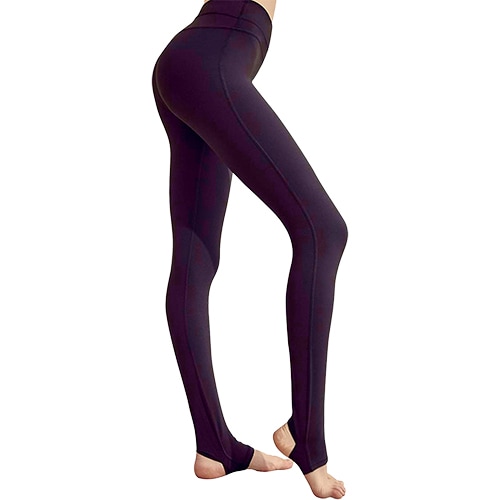 Stirrup Leggings
Stirrup leggings have been around for centuries but they were not widely used until the 20th century. The stirrup leggings are designed to keep the outfit in place and prevent it from moving up and down. It also provides a more comfortable experience for the wearer because it does not restrict movement.
Nowadays stirrup leggings have become a fashion choice and can be paired up with tight tops to give a dancer-like vibe.
Jeggings
Jeggings are a perfect example of how fashion can be confusing. Jeggings have been around since the early 2000s, but they haven't been that popular until recently. Jeggings create an illusion that make people believe they are wearing denim pants when they're really just wearing leggings. They have thicker fabric than most other leggings, which gives them a more jeans-like look. They're often worn with boots and are very comfortable to wear.
Many people think jeggings are an abomination because they combine two different types of pants – jeans, which are work-appropriate, with leggings, which aren't. But it's not that simple. Jeans can be too tight for some people to wear comfortably all day long, but jegging pants provide enough stretch so you don't feel restricted in your movements.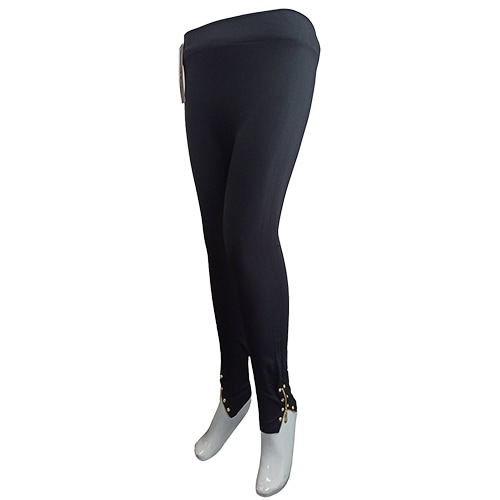 Zip-hem Leggings
Zip-Hem leggings are the latest fashion trend in the world of women's clothing. They contain a zipper at the bottom which you can either close or open to give it a different look. A little more detail at the bottom just changes the whole look of this legging. Don't forget to give this bold fashion look a try.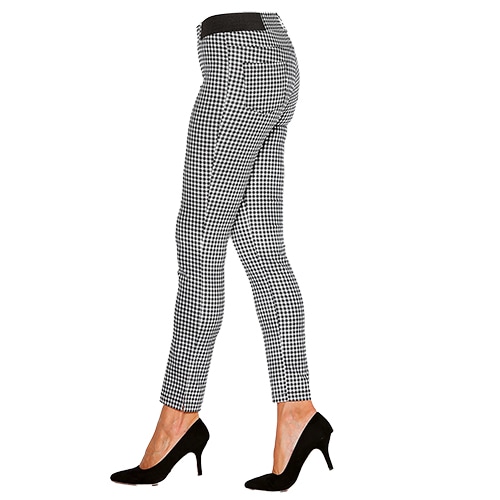 Treggings
Ah yes, another word sounding similar to leggings? We already have covered jeggings and now its time for treggings and then, oh well, let's get to the point.
Treggings are neither a trouser nor a tight but a hybrid of both. They give the look of a trouser but fit more like tights. It is perfect for those women who don't like baggy trousers and don't want to wear skin-tight leggings either. Treggings give a comfortable feel and are suitable to wear for work and corporate gatherings.
Compression Leggings
Compression leggings are usually tight-fitting and are designed to compress the muscles in the legs and thighs. They can be worn as a fashion statement, for recovery from injury, or for general health purposes.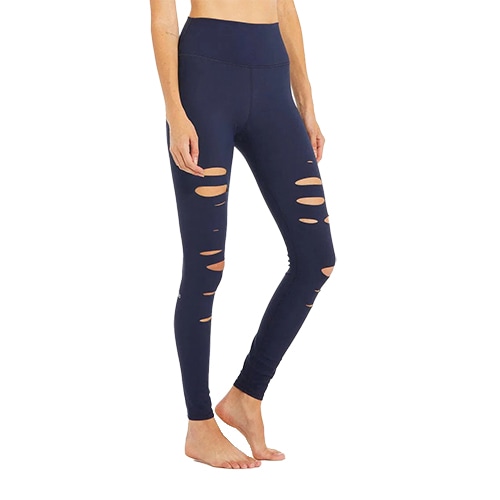 Ripped Leggings
Ripped leggings as the name suggests has cutting/holes in them. Ripped leggings are the latest trend in town nowadays. They provide the perfect balance of comfort and style and can be used as party wear.
While you are here, do check Zamani's collection of women leggings & tights.
Types of Leggings — Based on Fabric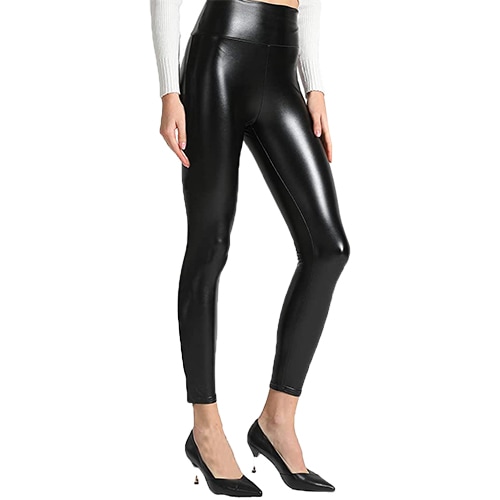 Leather Leggings
Leather leggings are a popular fashion trend for the fall and winter seasons. They are typically made of faux leather, and they have a tight fit around the waist that extends down to the ankles.
Leather leggings were one of the hot fashion trends of the 90s and which is now making a comeback. A lot of female stars in action movies like Halle Berry, Mila Kunis or Carrie-Anne Moss have worn leather leggings.
Leather leggings can be paired with anything from a dress to a sweater to jeans. They can also be worn with sneakers or boots depending on the look you're going for.
Cotton Leggings
Cotton leggings are breathable and give a good look. Cotton though is not generally used for leggings since cotton is not as rugged as nylon or other synthetic materials. It doesn't hold well to stretching and can leave creases which defeats the purpose of wearing leggings. There are some types like treggings for which cotton works really well and gives a fine and sturdy look.
Nylon Leggings
Nylon is one of the most popular materials for leggings because it is durable, has elasticity and doesn't leave wrinkles easily. These three are the qualities which are often required for leggings which makes nylon a perfect match.Nylon is one of the most popular materials for leggings because it is durable, has elasticity and doesn't leave wrinkles easily. These three are the qualities which are often required for leggings which makes nylon a perfect match.
Woolen Leggings
Woolen leggings are typically made from wool that is woven into a tight, dense fabric. This fabric is often knitted or crocheted to create the desired texture and pattern. Woolen leggings are generally thicker than regular leggings, and they can be worn with skirts or dresses for added warmth. These are commonly used in the winter season.