Cuff design and integration with main layout is the most important part of shirt design. If you are looking for cuff designs for suits and shirts then you are at the right place. Here you will find all possible variations and different type of sleeves and cuff designs which you can experiment with to give your shirts and Kurtis more cohesive look.
Lace can be see through, pattern or ChikanKari type and can be used as standalone cuff opening or to wrap on cuff edge. Mostly matches with main embroidery layout on shirt neckline and also with shirt bottom.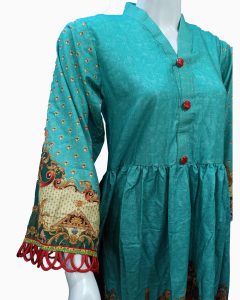 Piping cuffs can be made with own fabric folding if fabric is rigid or thick or can be made with contrast fabric to give ring on the edge like feel on both cuff openings. You can experiment such piping ring with trouser openings too.
Buttons can be used in many ways either with streamline button on thick cuff or just like men's shirt cuffs etc. Choice of buttons and design should be matched with buttons on neckline.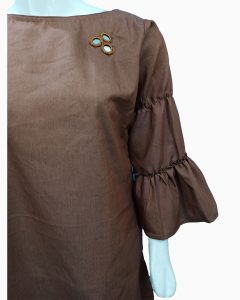 Flower or umbrella opening can be used with short frocks or loose fit kurtis to give you comfortable airy feel. Sometimes such opening can be matched with both trousers and sleeves opening.
5. Embroidered Cuff Patti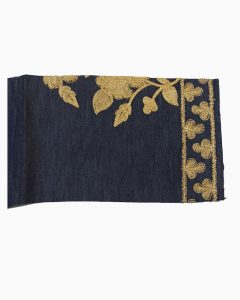 For more fancy approach, embroidery on cuff patti or on sleeves is a recommended way to go. Embroidery should be in streamline with overall shirt pattern or in contrast with the shirt color.
6. Thread Twill and Twist
Thick twill and twist of fabric on top of cuff patti can create 3d sort of effect. This mostly used with dorri pattern from neckline to bottom and sleeves to cuff opening.
7. Elasticated Close End Cuff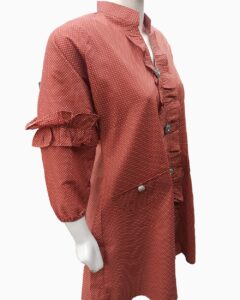 A more modern approach with elasticated cuff close ends, specially recommended for short frocks, shirts in winter and when you don't want to slip your sleeves. This technique gives tight cuffs with platted structure on sleeves.
Patchwork is cultural attire specially in Balochistan, KPK & Gilgit Baltistan. Small patches on thick patti opening gives you unique look to portray. Patches can be embellished with small mirror work or hand embroidery work.
As to shapes, you can have round, square or cut edge patti on cuff opening. Depending on which type of shirt, kameez or kurti you are wearing.
Cuff openings can be either in long or short format. Sometime, long cuff comprises of 1/4th of sleeve length or sometime may be of just 1 inch.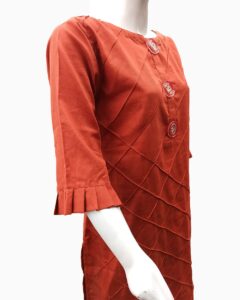 This is a pure demonstration of due diligent work of art, with multi folded platted cuffs and sleeves, you can make any ordinary suit an extra ordinary piece of art.
There are virtually limitless options for you when it comes to mixing and matching different styles. You can experiment with anything, like you can try buttons on lace or can experiment with embroidered platted cuffs etc.