How to Choose your favorite check design for Kurtis & Shirts
Whenever we talk about western-eastern fusion, the most popular fashion attire which comes in mind is check pattern designs. Check designs have never gone out of trend since its inception in Western Europe. Normally plaid and check are used interchangeably but they are different in their essence. Check design is evenly distributed geometrical lines cross over pattern with horizontal & vertical lines which then gives bolder & more informal look. On the other hand, plaid is a check but with no systematic distribution of pattern. Plaid is more versatile as to bandwidth, color and combinations.
We find check patterns with two options; one comes in self-thread and other comes in cloth or fabric all over print form. This cross over design originally came from Scotland, United Kingdom and was initially used just for men's all-over formal suiting. But with time and commercial expansion of the concept of unisex clothing designers experimented once a cliché fashion with interchangeable presentation for all genders.
Now we can find check shirts and designs which are more popular in girls than men. Due to feminine factor, designers spiced up things with colors mix, pattern lengths, pattern geometry & symmetry; which offers vast range of clothing patterns. Early on it was considered for only heavy fabrics and jackets but now we have check designs for both summer and winter like kurtis in Pakistan and India, towels, cushions, curtains, waist coats and accessories.
Here you can find most trending check shirts and kurta designs in Pakistan for girls:
Graph Check or Thin Line Box Check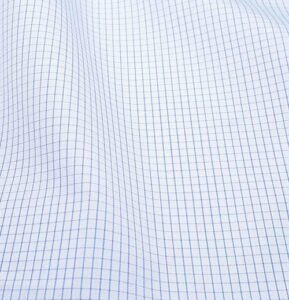 If you are a true believer of less is more or simple is better than this simplest yet elegant pattern should be your go-to design. Normally this shirt pattern is mixed up with white or light plain base colors with single color line pattern. The rule is simple, the smaller or medium the boxes the more formal it will be and with increasing box or rectangle size it tends to be more informal looking. Color mix can be found in sky blue for more formal needs and yellow, red, black or blue for more informal requirements. This pattern is the most popular one in men formal wears and for females it can be use in hijabs or for shirts. Given the two tone, conservative color schemes, they are considered appropriate attire for the corporate jobs.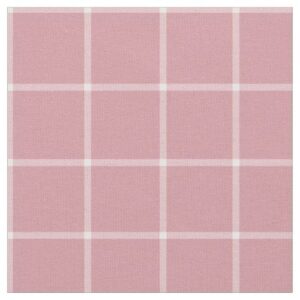 This is the more advanced form of graphic checks with more color variations in base fabric. This is a reverse pattern design with a little dull or uni color lining which is mostly light grey or white. It is mostly found in heavy thick fabrics used for abaya, jackets and overalls for men and women. It is certainly a graceful approach towards check. The main variation we can find is large pane and small pane check designs.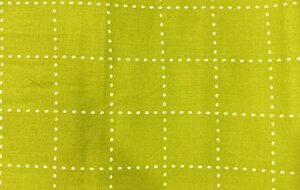 Same like window pane check, it is slightly different due to one line pattern made of dotted lines and the others are of solid thin or thick line. Such kind of patterns are usually seen on wool shawls in rural Europe.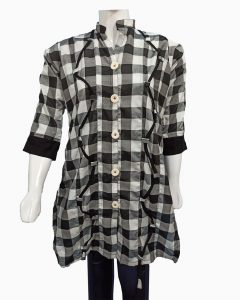 The most iconic, popular and the most demanded check type now a days. Equally recommended for girls shirts and kurtis as well as for men's semi-formal shirts. This pattern is made with thick check boxes with more color variations and more vibrant contrasts. You can choose between narrow and wide rectangular checks and both will be very suitable for informal or semi-formal clothing. For more informal experiment try gingham check shirts with more plain and subtle all overs or jackets. It is also a kind of necessary part of home textile. With more thick fabric variations, this very pattern can be seen as table runner, cushion and upholstery for home furniture.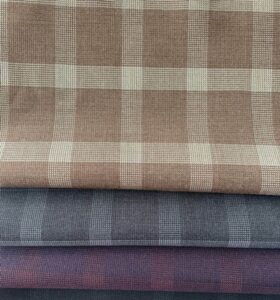 This check type got famous with stereotypical presentation of Italian gangsters in Hollywood movies. Recognizable for bold, innovative yet graceful attire. Mostly italic check jackets compliment with plain white shirts and plain same color pants, making this a match made in heaven. In subcontinent such jackets are popular with plain color kurtas and trousers.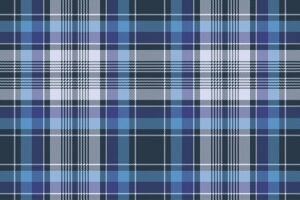 Checks from original Scottish routes. Comes in dark colors which gives more warm and stable look. It is mostly found in contrast combination of 2 to 4 colors. Unlike other check designs this check pattern is mostly related to heavy winter clothing such as acrylic, wool or velvet; ranging from long coats and overalls to mufflers etc. This pattern lies under cloth printed category.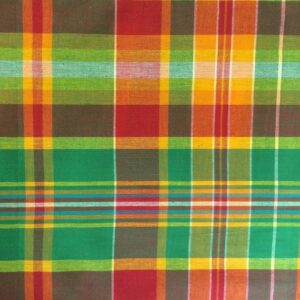 Only sub-continent origin check, which can be found on lighter fabrics, adaptable to subcontinental warm weathers. It is mostly made on non-woven cambric fabric. The pattern consists of different colored stripes that cross each other to form unevenly sized rectangular and square checks.  A madras shirt is best suited for casual & fun wear during the summer season. Although, this fabric is originated from Madras (now Chennai) India; but it is popular in America as well. Casual shirts in madras check design are equally popular for females, men and kids. Mostly yarn dyed to give more firm and rigid look and with finishing & processing it gets softer and is used for summer wear.
Self-Check or Glen Plaid Check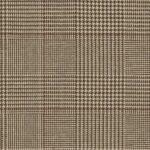 The more royal, less distorted and graceful presentation is a self-check representation, also known as The Prince of Wales Check. Self-check comes in faded narrow and thin thread lines in plain fabric. Making this noticeably graceful yet stylish look.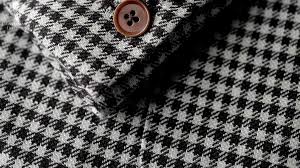 Shepherds Check is a broken pattern consisting of alternating-colored stripes crossing each other to form a checked pattern, set against a twill weave backdrop.  While a Shepherds Check looks similar to a Gingham checked shirt, the key difference is that it is set against a broken line background. This pattern is perfect for formal & workplace clothing.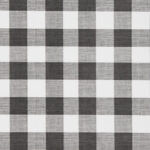 Comes in large boxes and shocking color contrast which gives this design more visibility. For this particular reason this is the most famous check pattern for ramp walks, all over jackets, gaon and purses.
Now that you know all the trending check patterns. Find the perfect match with your personality here at Zamani.pk which offers the biggest check pattern shirts and kurtis range in Pakistan.